Surrounded by nature among the colors and scents of plants and flowers typical of our area
MAXIMUM RELAXATION IN THE MIDDLE OF NATURE
THE GARDEN OF VILLA IL MAGGIO
Villa il Maggio offers its guests a large panoramic garden built in Tuscan style, which extends over 2,000 square meters. around the structure and offers our guests unique views of the Val di Chiana. The whole outdoor area has a great variety of plants and flowers always treated with particular attention by our staff.
The garden presents various relaxation corners where our guests can relax, admire the surrounding panorama or simply read a good book in complete tranquility. There are also terraces, deck chairs, barbecue, pool area or an olive grove that offer guests more private areas in contact with nature.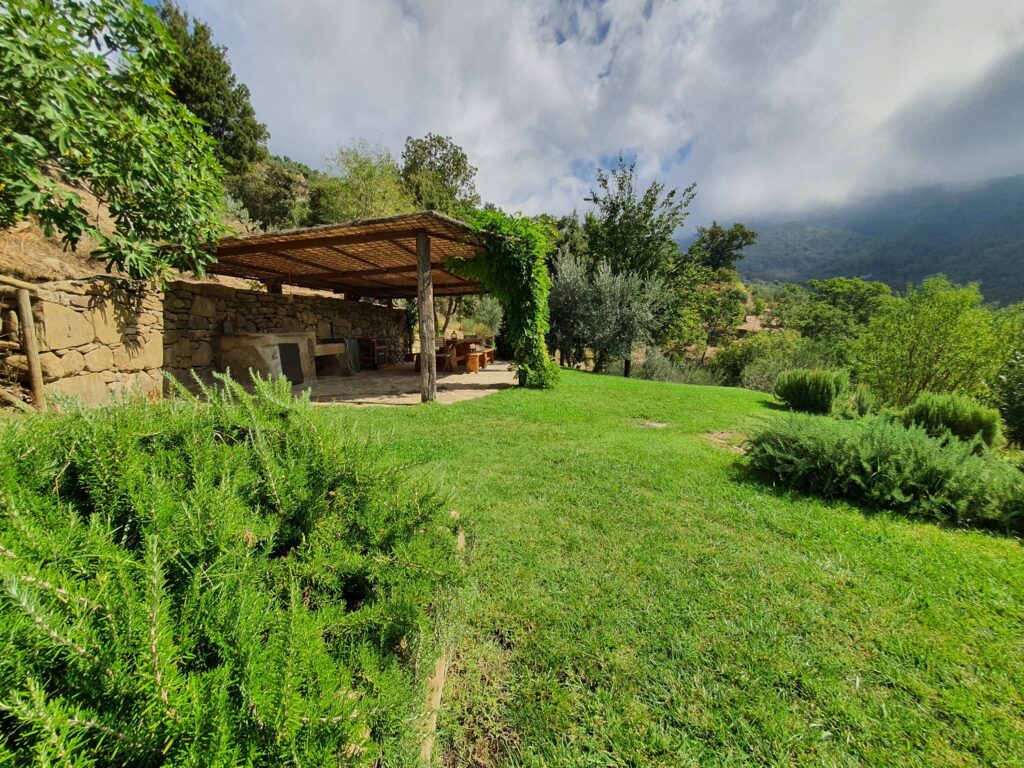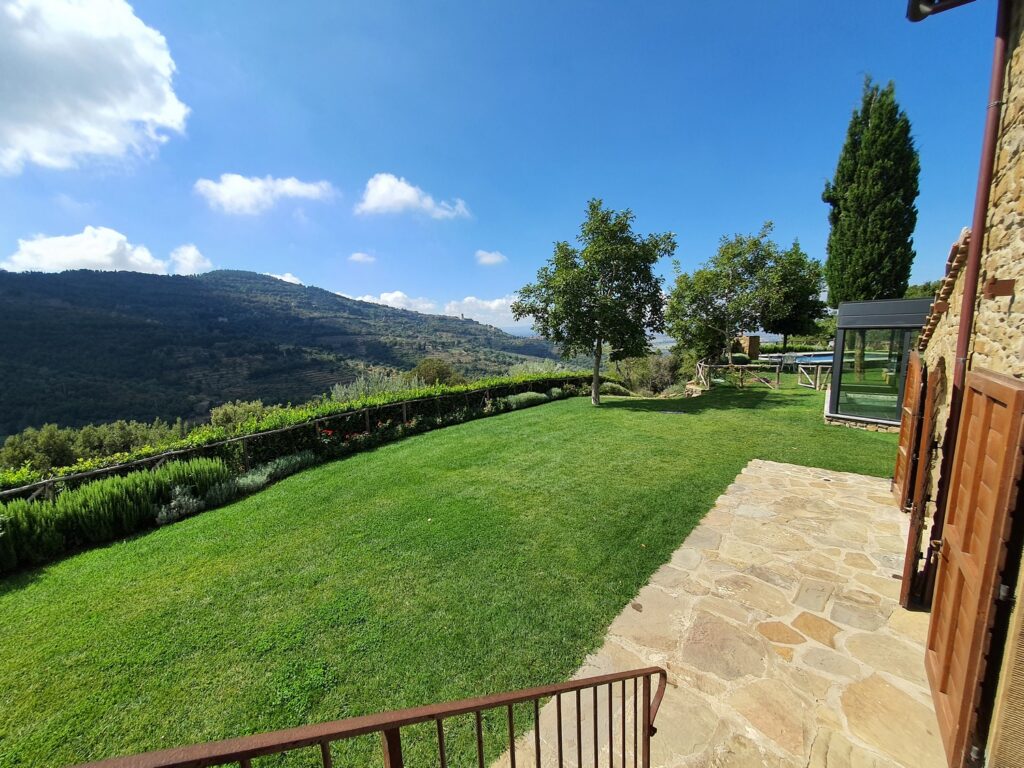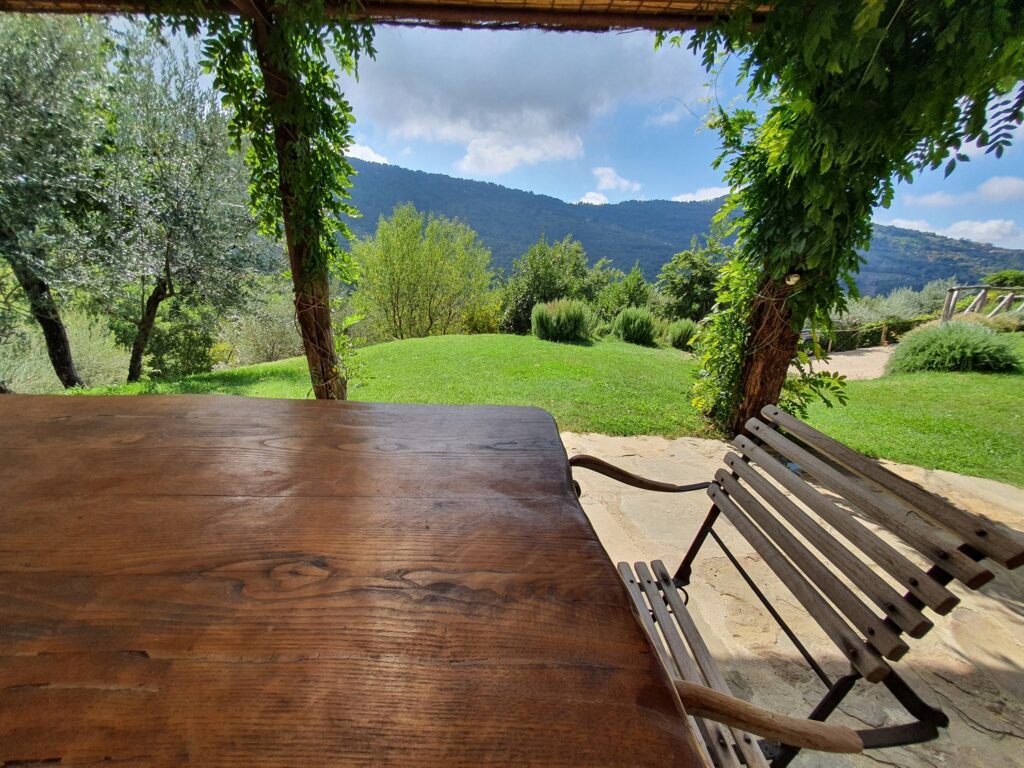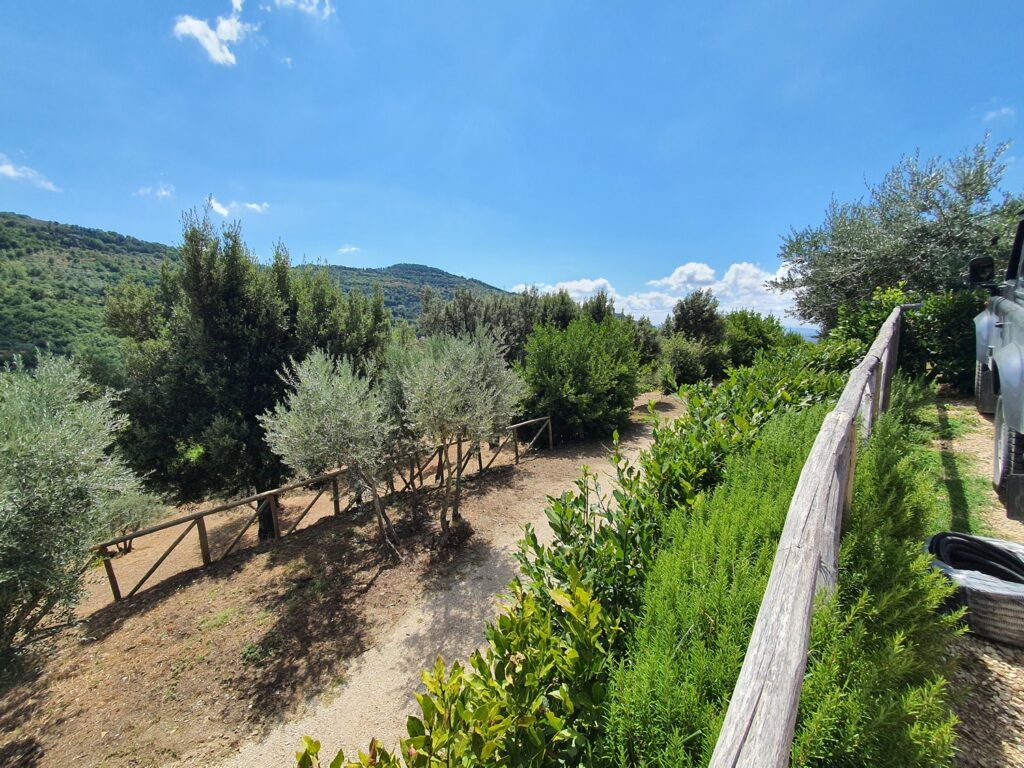 IMMERSE YOURSELF IN THE COLORS OF VAL DI CHIANA
Panoramic views
One of the things that our guests appreciate the most are the various panoramic views which you can enjoy from the outdoor terraces and from the various corners of the garden. The size of our park offers in the eyes of our visitors a great variety of panoramas and colors ranging from the green of the surrounding hills to the intense blue of the clear sky that often characterizes the area, from the colorful colors of the most agricultural and cultivated areas to the darker contours of the villages on the top of the hills.
The tranquility and the absence of noise that characterizes the area, make our guests appreciate even more the various glimpses that it is possible to enjoy here at Villa il Maggio.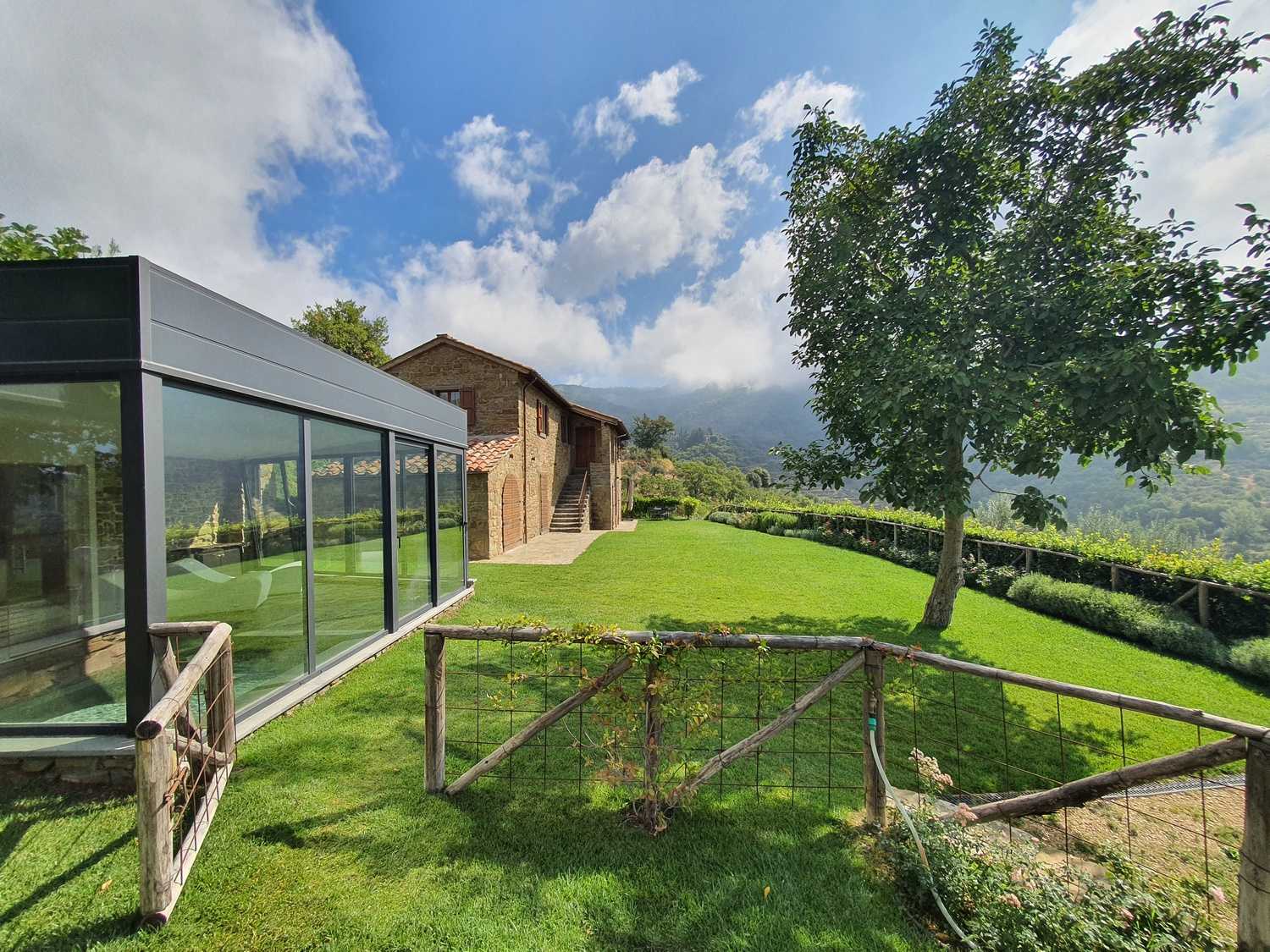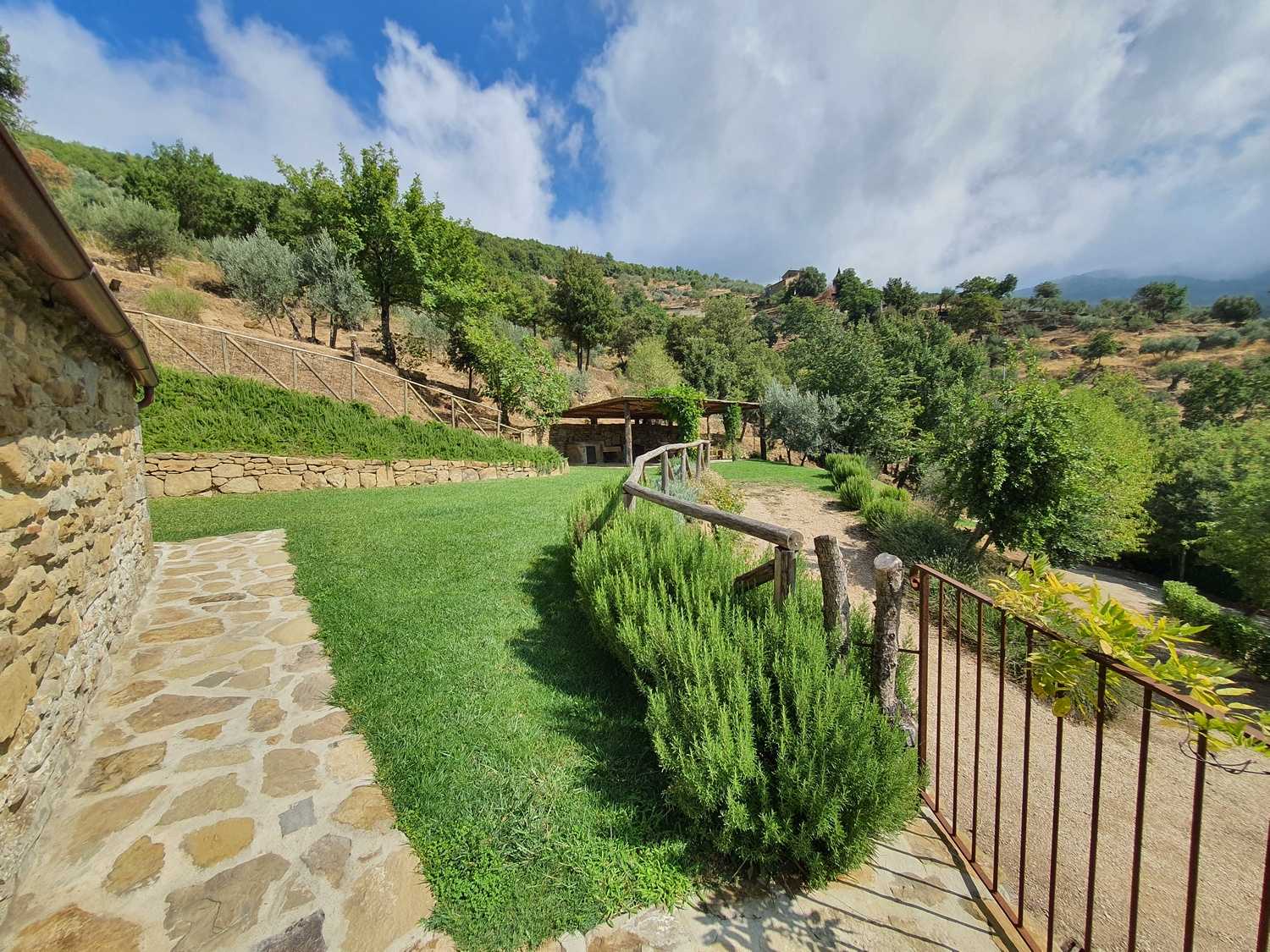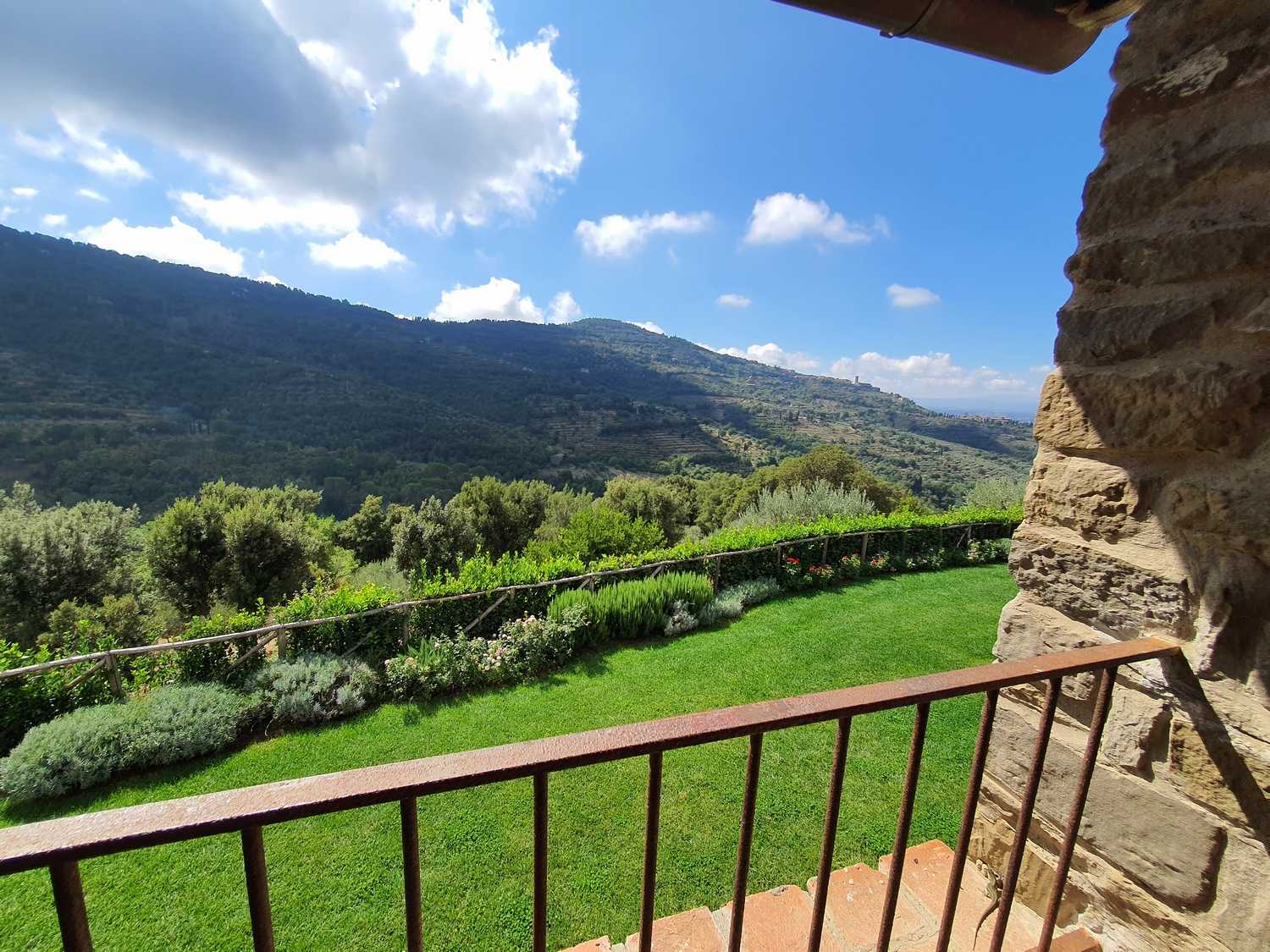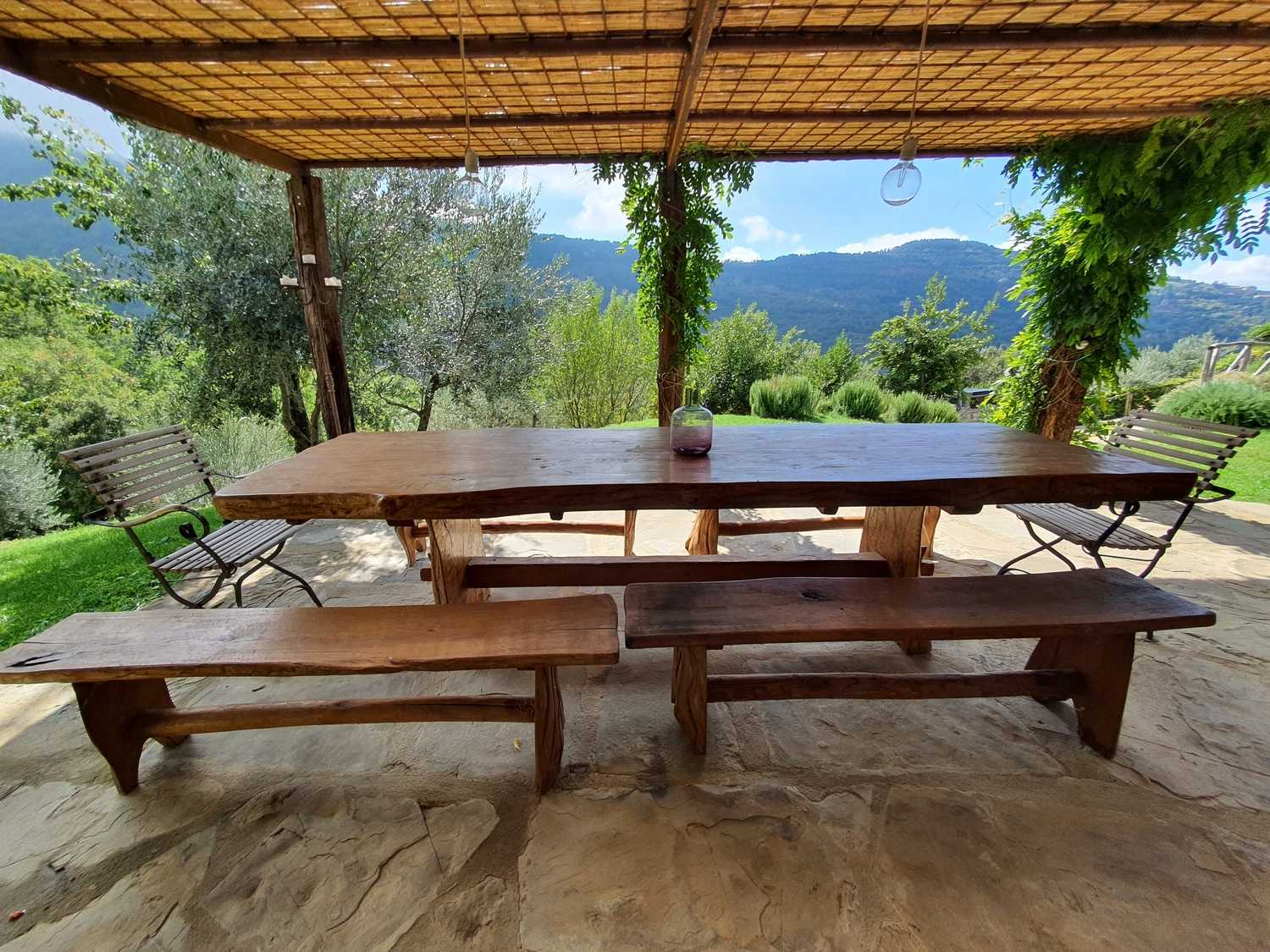 Plants and Flowers of the area
The garden of Villa Il Maggio is characterized by a great variety of plants and flowers typical of the area, the ideal place to fully enjoy moments of relaxation and meditation in the middle of nature.
The garden of Villa Il Maggio has a great variety of plants and flowers that our staff takes care of with great attention throughout the year: pines, olive trees, rosemary, lavender and flowers typical of the area, they give our garden colors and smells that characterize it throughout the course of the year.
In particular in the spring and summer season Villa il Maggio comes colored by roses and seasonal flowers that make it an even more evocative place to spend whole days in contact with nature.
---